---

The Mendocino County District Attorney's Office is now recruiting to fill Deputy District Attorney I/II/III. The District Attorney has two locations in Mendocino County - current vacancies are in Ukiah and Fort Bragg, CA.
Under general supervision, the Deputy District Attorney I/II/III performs a variety of professional legal work involving the preparation, filing and prosecution of criminal misdemeanor and felony cases as assigned and provides assistance to department staff.
Submit a County application and resume by October 25, 2019 using the County's online application system, www.governmentjobs.com/careers/mendocinoca EOE
LITIGATION ATTORNEY


Well-established Palm Desert, California based litigation firm with and SoCal wide practice and emphasis on trust, estate and probate litigation and civil litigation seeks experienced, career oriented litigation associate to handle: law and motion; discovery; court appearances; and assist the conduct of trials, etc. Candidates must be computer literate, detail oriented with strong research, writing and analytical abilities. Great long term opportunity. Salary: Competitive with great potential; 401(k) with matching; paid vacation; and employee health insurance, etc. Please email your resume, cover letter and two (2) writing samples to Luzbochnewich@btrustlaw.com
Land Use Lawyer, Goldfarb & Lipman LLP, A Women-Owned Firm


Seeking CA-licensed attorney with five yrs experience in land use & environmental law for either Oakland or LA office. Musts: CEQA, NEPA, California Planning & Zoning Law. Desired: municipal & affordable housing streamlining laws. Submit letter thoughtfully describing experience & goals, resume, writing sample, & 3 professional references to mevans@goldfarblipman.com

Diversity is valued. No calls.
Federal Public Defender
US Courts - 9th Circuit
Central District of California


$166,500/year - 4 year appointment, subject to reappointment. Recruiting for 1 Federal Public Defender, Full announcement & application at

recruit.ce9.uscourts.gov
or contact cja@ce9.uscourts.gov
Applications Due 5 PM, 12/5/2019 EOE
OFFICE SPACE - SHERMAN OAKS
Large Office - Sepulveda & Magnolia


Furnished/Unfurnished and Secretarial Space, Reception, conference, Copy Room, Attorney Service, Postage Meter and Copy Machine available. $1150/month, 2 Parking Spaces Plus Client Parking Validation. Call 818-905-9880
Family Law Facilitator
($9,802 - $11,913/Monthly)
Superior Court of California, County of
San Joaquin is recruiting for


Family Law Facilitator. The position oversees, directs, and participates in all activities of the Court's Family Law department and Self-Help Center.
Education / Experience / Certification: Possession of a Juris Doctorate degree from an accredited school of law; Possession of a California State Bar license; five (5) years of experience in the practice of law, and three (3) years of mediation or litigation experience in the field of family law.
Please visit www.sjcourts.org or call (209) 992-5223 for more information. An online Court application must be submitted by 10/18/19 at 5:00 p.m.
Staff Attorney


The Superior Court of California, County of Kings is currently accepting applications for a Staff Attorney I-$80,000-95,000(DOQ), plus benefits. Possession of Graduation from an accredited School of Law, Active/Valid Member with the State Bar of Calif., Admitted to practice law in Calif., two (2) years experience in public law, civil and criminal legal practice, including performing legal research and developing legal opinions. Selected candidate may not engage in the practice of law. Closing Date: Open until Filled.

To request an Application & Job Announcement: call (559) 582-1010, x6021or
visit www.kings.courts.ca.gov
ASSOCIATE ATTORNEY


SMTD Law LLP, ranked among the top 20 law practices in the country, is seeking associate to partner level attorneys with experience in complex construction, surety and/or business litigation matters for our Irvine and Los Angeles offices. If you would like to be part of a growing firm that will take your legal career to the next level, please submit a resume along with a cover letter to Michael Timpane at mt@smtdlaw.com
Legal Assistant/Secretary


SF Valley law firm seeks experienced litigation secretary. We represent plaintiffs in ERISA and insurance bad faith cases, mostly in federal court. Must be organized and detail oriented, have a strong knowledge of federal court rules, and be proficient in Word and Excel. Salary commensurate with experience.

E-mail or fax resume, cover letter to:
mkassan@kantorlaw.net fax: 818-350-6271
SEASONED CRIMINAL DEFENSE
ATTORNEY


with an eye towards partnership/ownership in a successful high desert law firm.

Send interest and resume to
dmw@wallinlaw.com
LITIGATION PARALEGAL


Encino defense firm seeks certified,business litigation paralegal. Must be able to work independently on discovery, document review, case management, file organization,investigations and trial support including knowledge of Trial Director. Email resume to: bcole@nemecek-cole.com
PRINTING SERVICES
Color or black & white digital printing
all papers, bindings, finishings
custom & standard index tabs
shipping, packing, postage services
Serving all Southern California
Free pick-up and delivery in some areas
213-229-5381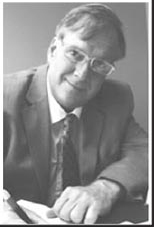 • IN-DEPTH RESEARCH
• COMPELLING ANALYSIS
• WINNING STYLE
Top-quality motions, appeals by attorney/former investigative reporter/published scholar.
Responsive briefs a speciality.
Deadlines welcome.
Andrew Krastins, Esq.

MOBILE (562) 208-9679
OFFICE (562) 436-6320
Akrastins@krastinslaw.com
inquiry@krastinslaw.com
BRIEF WRITING FOR LAWYERS
Isaacs Law Group, P.C., Asher Isaacs
UCLA Law Review, Articles Editor
Ninth Circuit and U.S. District Court Clerkships
20+ Years of Experience
asher@adisaacslaw.com * (310) 346-4216