---
New!
ASSOCIATE ATTORNEY


Litigation firm seeks 3-5-yr attorney for Newport Beach office. Product liability/employment exp or coursework helpful. Salary commens w/exp.

Submit cover letter, resume, writing sample to fradford@efstriallaw.com
NOW HIRING
ATTORNEYS
Special Assistant
Inspector General
(Positions exist in
Sacramento, Bakersfield, and


Rancho Cucamonga)
OIG attorneys monitor CDCR administrative and criminal investigations and employee disciplinary cases. Annual salary: $122,076 – $156,792 plus outstanding benefits. Must be an active member of the CA State Bar and have 8+ years of full-time experience in the practice of law.

For info, visit https://www.oig.ca.gov/pages/employment.php or call the Office of the
Inspector General at (916) 255-1129.


BRIEF WRITING FOR LAWYERS
Isaacs Law Group, P.C., Asher Isaacs
UCLA Law Review, Articles Editor
Ninth Circuit and U.S. District Court Clerkships
20+ Years of Experience
asher@adisaacslaw.com * (310) 346-4216
LITIGATION ATTORNEY


Busy bi-coastal law firm seeking Mid-Level Litigation Associate with 3-7 years experience for Southern California offices. Top tier ABA accredited law schools only. Please submit cover letter & resume to the Hiring Manager. No direct solicitation please.

classifieds@dailyjournal.com - job # 6992
COUNTY COUNSEL


The County Counsel Office of San Joaquin County is seeking an experienced attorney to fill a position that will be housed in our Human Services Agency. This position will primarily be responsible for providing legal services to the department in matters of adoption, custody and placement and related civil issues where the chief goal is the protection of children who become clients of Child Protective Services staff.

Apply at http://www.sjgov.org/department/hr
Application and supplemental questionnaire must be submitted by December 13, 2019.
W. LA - BRENTWOOD - WILSHIRE BLVD


Premium high-rise. Full-service window offices; only one left. Attractive layout, bright & airy, must see; 180 sq. ft; optional secretary space. Underground parking. Conference room, Wi-Fi, law library, kitchen. 310.444.7750
OC ASSOCIATE


Smith Smith & Feeley LLP seeks associate with 3-5 yrs. civil lit. experience. Must have excellent analytical and writing skills. Insurance law background helpful. $5K signing bonus. Competitive salary and benefits. Email resume, writing sample to: psmith@insurlaw.com
OFFICE ADMINISTRATOR


High Salary and benefits for law firm office in Orange County to coordinate administrative activities in both Orange County office and Los Angeles office. Apply via email to: Kathy Whitford at kwhitford@londonfischer.com

Staff Attorney


Community Legal Center seeks attorney with experience in immigration law/removal defense. Salary $4,992 - $5,954/month DOE.

Send resume to Asian Law Alliance
rkonda@asianlawalliance.org until filled.
DEPENDENCY ATTORNEY


Children's Law Center of California (CLC) is an employee-focused organization looking to add passionate, skilled, and client-focused attorneys to join our Monterey Park and Lancaster teams. We are also seeking a Non-Minor Dependent Attorney for our Lancaster location. Attorney positions start at $70,000 DOE plus an additional $5,000 annual stipend for Lancaster-based attorneys. Benefits include Health, Dental & Retirement Plan w/ 6 percent organization match.

To apply visit www.clccal.org/employment
Circuit Mediator
U.S. Court of Appeals, Ninth Circuit
San Francisco, CA


6-10 yrs of litigation and/or appellate experience req'd, mediation exp strongly preferred. Must possess JD and bar membership. See full description and apply: www.ca9.uscourts.gov/employment
Senior Associate Seeking Partnership


Boutique firm, specializing in commercial litigation and business transactions. Seeking attorney with trial experience who can handle some business transaction matters. Client base includes a major studio, companies base in China and local businesses. Resume to jtiedt@tiedtlaw.com
FREE LAW BOOKS
CA OFFICAL REPORTS


Full set of Cal. 2nd, Cal. 3rd, Cal. App. 2nd, Cal App. 3rd, and partial Cal. & Cal. App. All in good condition, look great, with shelving, available to anyone who will provide a good home.

Call 415-788-1881, ext. 222
Top Tier Law School Grad


Law Review, former federal district court clerk, law firm partner, with 20+ years big firm civil litigation experience.

Email: TopLawCA@gmail.com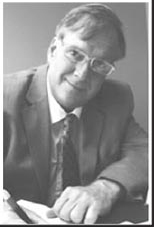 • IN-DEPTH RESEARCH
• COMPELLING ANALYSIS
• WINNING STYLE
Top-quality motions, appeals by attorney/former investigative reporter/published scholar.
Responsive briefs a speciality.
Deadlines welcome.
Andrew Krastins, Esq.

MOBILE (562) 208-9679
OFFICE (562) 436-6320
Akrastins@krastinslaw.com
inquiry@krastinslaw.com
BRIEF WRITING FOR LAWYERS
Isaacs Law Group, P.C., Asher Isaacs
UCLA Law Review, Articles Editor
Ninth Circuit and U.S. District Court Clerkships
20+ Years of Experience
asher@adisaacslaw.com * (310) 346-4216