---
CLASSIFIED ADS
New!
Judicial Secretary I,
Judicial Secretary II, or
Judicial Assistant
Central Staff
JOB REQ. #: 5325


The Court of Appeal, First Appellate District in San Francisco is accepting applications for a full-time regular Judicial Secretary I, Judicial Secretary II, or Judicial Assistant position. Responsibilities: Provide a variety of administrative, paralegal, and legal secretarial support services to justices and staff. Minimum qualifications: Equivalent to graduation from high school and 2 years of secretarial experience or legal processing experience. Directly related college-level course work may be substituted for the required experience on a year-for-year basis. Candidates should possess superior knowledge of proper English grammar and spelling. Knowledge of court procedures and legal cite checking are desirable.
Please see the job announcement for more information, specific classification details, and the starting salary ranges. For an application call 415-865-7369 or visit http://www.courts.ca.gov/careers To ensure earliest consideration, please apply by April 30, 2021 .

The First District Court of Appeal
is an Equal Opportunity Employer.
Senior Deputy City Attorney


The City of Huntington Beach is seeking a highly competent individual with STRONG legal research & writing exp. The candidate will possess 5+ years' exp. as a practicing trial or advisory attorney within a municipal law office or private firm contracted with a public agency for legal services. State & Fed. jury trial exp. desired. Good standing with the CA State Bar Assn. required. For more info, please visit https://www.governmentjobs.com/careers/huntingtonbeach
ATTORNEY


Real estate law firm in Woodland Hills, specializing in common interest development (CID) law, i.e., homeowners' associations, seeks a 7-year+ motivated litigation associate with excellent analytical, writing and communication skills. Must be a self-starter and able to work with minimal supervision. The ideal candidate is comfortable handling cases from inception through trial and can jump in at any stage of litigation and see the case through completion. We offer a competitive salary ($150,000 and up, commensurate on experience) with a generous benefits package. Send resume and salary requirements to tnguerra@HOAattorneys.com
ASSOCIATE ATTORNEY


with 3-10 yrs litigation experience in growing Palm Desert Real Estate/Construction Defect and Business law firm. Litigation experience required. Competitive salary and benefits. Congenial team environment. We are Martindale Hubbell A Rated. Send resumes to
EXP. LITIGATION PARALEGAL


Must be familiar with court filing procedures and trial preparation for established business and real estate law firm. Excellent benefits and salary commensurate with experience.

Email resume to legalbreak51@gmail.com
ATTORNEY


Plaintiffs' law firm in Los Angeles seeking associate attorney with 2-6 years' experience in litigation. Competitive compensation and benefits.
CIVIL LITIGATION ATTORNEY


Sherman Oaks. Levinson Arshonsky & Kurtz, LLP has an immediate opportunity for a civil litigation attorney (business/real estate/commercial exp. strongly preferred) w/ a min. of 10 yrs' exp. Qualified candidate must have 2nd-chaired more than 1 major case through trial. 1st chair experience a plus. Must be fully versed in technology issues with trials & discovery. Excellent writing a requirement. Must possess the following attributes: self-starter, strong communication skills, strong depo skills, experience in managing case load and strong academic credentials from an upper level law school. We provide an excellent benefits package w/ an opportunity for growth in a great working environment. We welcome and support client development.

Email resume to lissa@laklawyers.com
NOW HIRING
ATTORNEYS
Special Assistant
Inspector General



(Positions exist in Sacramento, Bakersfield, and Rancho Cucamonga) OIG attorneys monitor CDCR administrative and criminal investigations and employee disciplinary cases. Annual salary: $125,436–$161,000 plus outstanding benefits. Must be an active member of the CA State Bar and have 8+ years of full-time experience in the practice of law. For info, visit

https://www.oig.ca.gov/pages/employment.php or call the Office of the Inspector General at (916) 255-1129.
CRIMINAL CONTRACT ATTORNEY
GLEN NIEMY
40 yrs of Experience in Direct Appeals, Habeas Corpus, and Major Trial Work


Last 21 yrs - Death Penalty Direct Appeal and Habeas Practice in the CASupreme Court & CA Federal Courts. 17 Separate Appointments as Lead Counsel. Member U.S. Supreme Court Bar
Extensive work in California Court of Appeal
10 yrs. as Chief Criminal Counsel to the San Diego Superior Court
8 yrs as major crimes prosecutor and field supervisor of police homicide units

GO TO niemylaw.com for detailed web site
207 699 9713
gniemy@yahoo.com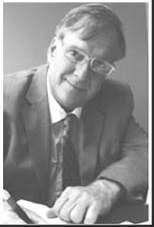 • IN-DEPTH RESEARCH
• COMPELLING ANALYSIS
• WINNING STYLE
Top-quality motions, appeals by attorney/former investigative reporter/published scholar.
Responsive briefs a speciality.

Deadlines welcome. Andrew Krastins, Esq.
MOBILE (562) 208-9679
OFFICE (562) 436-6320
Akrastins@krastinslaw.com
inquiry@krastinslaw.com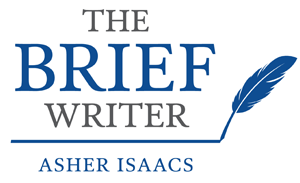 Asher D. Isaacs, Esq.
UCLA Law Review, Articles Editor
Ninth Circuit and U.S. District Court Clerkships
20+ Years of Experience
www.TheBriefWriter.com
asher@thebriefwriter.com * (310) 346-4216