---
CLASSIFIED ADS
New!
Court Commissioner


$194,756.25 Annually + excellent benefits The Superior Court of California, County of San Joaquin is now accepting applications for Court Commissioner. This professional level class performs subordinate judicial officer functions for the courts, assisting the courts in disposing of business connected with the administration of justice. It is distinguished from the position of Judge in that it is appointed by and serves at the pleasure of the Superior Court Bench, performs subordinate judicial officer work, and may act as a temporary judge when needed, presiding over matters as directed, and with the stipulation of the parties.
Application Deadline: 11:59 p.m. on 8/29/22 To view the job flyer and apply on-line go to: https://www.governmentjobs.com/careers/sjcourts
Deputy District Attorney I
$77,667 - $89,294 Annually
Deputy District Attorney II/III/IV
$93,620 - $179,920 Annually
San Bernardino County


Exciting opportunity for a challenging career in criminal trial work! New attorneys complete an extensive training program designed to develop
trial skills. CA Bar license required. Applicants awaiting July 2022 CA Bar results may apply for entry level position. Review announcement for details. Apply by 8/26/22 at 5 PM.

http://www.sbcounty.gov/jobs
Visit SBCountyDA.org/careers
Connect with @SBCountyDA on
LinkedIn, Facebook, and Instagram.
(909) 387-8304 - ADA/EOE
LITIGATION ATTORNEY


Low McKinley & Salenko, LLP, an AV-rated civil litigation and defense firm, is seeking a litigation attorney in our Sacramento office with 1-5+ years of experience. Immediate opportunity for substantial litigation and trial experience. Case management through all stages of litigation. Candidate must have strong writing skills, strong advocacy skills, attention to details and meet target billable hours. CA Bar required. Excellent benefits. Salary Range: $100,000-$125,000.
Litigation Secretary


SoCalGas, the nation's largest natural gas distribution utility, is seeking a full-time Litigation Secretary to support the legal department. Applicants should have 5+ years of litigation / admin experience and proficiency in document management, legal case management, E-Filing. Salary commensurate with experience, full benefits, 401k. Email Alissa Berry aberry@socalgas.com or apply at http://www.socalgas.com/careers
PERSONAL INJURY ATTORNEY


Large Central Orange County Firm has openings
for Attorney's in their Personal Injury and Workers Comp Departments. Top Pay.

To apply you may call or email to: 714-928-4841
k.ghawaly@greenpersonalinjury.com
LEGAL SECRETARY


South Coast AQMD $56,194 - $75,472/Yr. DOE. Our Legal Secretaries support attorneys handling legal issues at one of the nation's premier environmental agencies! Great benefits and a 4/10 schedule. EEO Apply by 8/10/22 at
LITIGATOR POSITION


Boutique Woodland Hills law firm with sophisticated insurance bad faith practice. Candidate should have five year's litigation experience in related fields. This contract position offers $100 per hour or more based on experience. Flexible hours/remote working availble.

Send resume to info@macgregormadhok.com
A-1 OPPORTUNITY FOR
LITIGATOR
MEDICAL MALPRACTICE


Five (5) lawyer plaintiff medical malpractice firm with statewide practice is seeking two attorneys: one with no exp. that we can train and one with 3-5 yrs of complex personal injury exp. Must be an aggressive, top-notch litigator, capable of taking on a full-charge caseload. Top salary, percentage and excellent benefits.

Email resume to trudyfagel@fagellaw.com
PROBATE ATTORNEYS


Los Angeles Superior Court seeks well-qualified individuals to work as Probate Attorneys to fill additional positions in its growing Probate Unit. Minimum 5 years exp, of which 3 must be practicing Probate Law. Hybrid schedule available.

E-mail: Careers@lacourt.org
governmentjobs.com/careers/lasc/jobs/3585967
ATTORNEY


Prominent AV rated firm in Whittier with excellent clientele seeks a litigation attorney with a minimum of 5 yrs. exp., preferably with commercial leasing, transactional and/or business litigation. Strong academic performance at a major law school. Excellent opportunity for growth and partnership path. Compensation and benefits commensurate with exp. Please send resume and cover letter to Theresag@bewleylaw.com
Supreme Court of California
Supreme Court Attorney A-D &
Senior, Capital Central Staff


The California Supreme Court is accepting applications for the position of Supreme Court Attorney A-D and Senior to the Capital Central Staff in San Francisco. Applicants must possess exceptional research, analytical, and writing skills.
Prior judicial attorney, extern or clerkship experience preferred. For detailed information visit

http://www.court.ca.gov/careers Job ID 5649. EOE
Supreme Court of California
Supreme Court Attorney A-D &
Senior, Civil Central Staff


The California Supreme Court is accepting applications for the position of Supreme Court Attorney A-D and Senior to the Civil Central Staff in San Francisco. Applicants must possess exceptional research, analytical, and writing skills. Prior judicial attorney, extern or clerkship experience preferred. For detailed information visit

http://www.court.ca.gov/careers Job ID 5650. EOE
Dr. Lance R. Stone, D.O.
Medical-legal expert available for trial, life care plans, medical evaluation, diagnosis/liability, and rebuttal opinions. Hospital Medical Director with 30+ years of administrative/clinical experience. Board-certified in Physical Medicine & Rehabilitation specializing in traumatic brain and spinal cord injury, neuro-rehabilitation, stroke, and paralysis.
Visit: http://www.stonemedexpert.com
Email: stonemedexpert@gmail.com
Phone: (510) 600-5993
David Ostrove Attorney at Law
CA Lawyer 60 years, SBN 30229
CA CPA 60 yrs - presently inactive; CA CPA # 6877
EXPERT WITNESS TESTIMONY;
Lawyer Malpractice, Accounting Malpractice,
probate, wills, trusts, Certified board specialist in tax matters.
Email davidostrove@gmail.com
Mobile 310-486-7920 Fax 310-348-8551
DIANA PRICE & ASSOCIATES, LLC
Diana Price, Forensic Travel Expert Witness,
Travel Litigation Consultant & Trial
Travel-related disputes, duty of care, travel industry customs & practices. Legal cases involving International & domestic travel. Thorough preparation, extensive case record knowledge, well-honed strategic perspective. P: (310) 650-5505
E: diana@forensictravelexpert.com
W: forensictravelexpert.com
Real Estate & Mortgages
Gordon M. Hinds
3650 Mount Diablo Blvd #240
Lafayette CA 94549
Many Years Experience 30+
Articulate and Knowledgeable in Real Estate & Mortgage Matters. I can Help You...
E: gphinds@aol. com
C: (510) 290-4354 F: (925) 299-5395
NEAL BORDENAVE, JD, CPCU, ARM, AIC
President/CEO,RiskPro Insurance Services, Inc.
P.O. Box 4954
Chico, California 95927
T: (530) 891-8100;C: (530) 864-6407
F: (530) 891-8101
neal@riskpro.com
www.cainsuranceexpert.com
HIGGINS, MARCUS & LOVETT, INC
800 S. Figueroa Street, Suite 710
Los Angeles, CA 90017
C: Mark C. Higgins, ASA
P: 213.617.7775
F: 213.617.8372
E: info@hmlinc.com
W: http://www.hmlinc.com
Karl J. Schulze
SCHULZE HAYNES LOEVENGUTH & CO.
660 S. Figueroa St., Suite 1280
Los Angeles, CA 90017
P: 213.627.8280
F: 213.627.8301
kschulze@schulzehaynes.com
www.schulzehaynes.com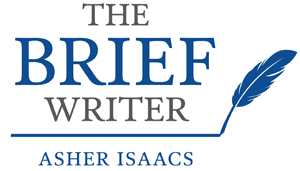 Asher D. Isaacs, Esq.
UCLA Law Review, Articles Editor
Ninth Circuit and U.S. District Court Clerkships
20+ Years of Experience
www.TheBriefWriter.com
asher@thebriefwriter.com * (310) 346-4216
• IN-DEPTH RESEARCH
• COMPELLING ANALYSIS
• WINNING STYLE
Top-quality motions, appeals by attorney/former investigative reporter/published scholar.
Responsive briefs a speciality.

Deadlines welcome.

Andrew Krastins, Esq.
MOBILE (562) 208-9679
OFFICE (562) 436-6320
Akrastins@aol.com
EAGLE ACCIDENT RECONSTRUCTION
Rick Carpenter, PhD
Accident Analysis
5255 E. Pomona Blvd #11
Los Angeles CA 90022
T: (323) 727-0509
Email: carpenrl@laccd.edu
Economic Damages Expert Witness
Wages, Contract and Tort Damages
Certified Public Accountant and Attorney
Mark L. VanBuskirk, $300 per hour
www.EconomicDamagesExpert.com
Mark@EconomicDamagesExpert.com
Phone: (213) 438-9999