---
CLASSIFIED ADS
New!
Deputy Public Defender I
San Bernardino County, CA
$74,672.00 - $85,862.40 Annually


The Office of the Public Defender is recruiting for Deputy Public Defenders I . This is an entry level class in the Deputy Public Defender series, offering an exciting learning opportunity for a challenging career in criminal defense work. Please review the announcement for details and apply by 10/1/21 at sbcounty.gov/jobs (909) 387-8304 - ADA/EOE
New!
ASSOCIATE ATTORNEY


The Los Angeles office of Cruser Mitchell Novitz Sanchez Gaston & Zimet LLP, a medium-sized, national insurance litigation defense firm, is seeking an attorney with five to ten (5-10) years of experience in litigation. Defense-side preferred, but not required. The candidate should have experience with law and motion, taking and defending depositions, and participating in mediations, arbitration, or trial. Experience in California employment law and/or professional liability is a plus. Please submit resumes with the foregoing, verifiable experience, and please include your requested salary. Email applications to
WGAW COUNSEL


Writers Guild of America West seeks experienced labor attorney for its in-house legal dept to handle arbitrations, litigations and other hrgs. Reas. hrs, excellent employer paid benefits; 2-6 yrs exp with 2nd chair exp helpful and NLRB or wage & hour exp a plus. CA Bar admission required. Must have excellent analytical, advocacy and writing skills. Email resume w/writing sample & salary req to: recruitment@wga.org
LEGAL ASSISTANT


Well established boutique law firm specializing in defense of Medical Malpractice and General Liability, has an immediate opening for a legal secretary with 2-5 years' experience. Ideal candidate is organized, reliable, efficient, and detail oriented. Must be excellent verbal and written communication skills. Experience with word and outlook. The firm offers competitive salary and generous benefits package.

Email resume to kgonzalez@mdglaw.net
PUBLIC POLICY COUNSEL


Sacramento-based legal reform non-profit seeks experienced civil litigator to serve as in-house counsel.

For details visit http://www.cjac.org/careers
ATTORNEY


Do you want to be part of a team that litigates personal injury cases against insurance companies?
Do you think you have what it takes to become a trial attorney that represents injured victims?
We are looking for one individual with the right attitude, compassion to help others, motivation, true grit, and willingness to be trained to be one of the best. Candidates must have a California bar license, 1 - 3 years of litigation experience, be highly motivated, a self-starter, creative, the ability to work with a team, and the desire to be the best. Starting salary will be commensurate with experience.
For consideration, please submit a resume and writing sample to ebg@mrllaw.com
APPELLATE COURT ATTORNEY
Level B - D, or Senior
JOB REQ #: 5405


The Court of Appeal, First Appellate District in San Francisco is accepting applications for immediate and future staff attorney vacancies. Regular full-time Appellate Court Attorney positions will be staffed at Level B, Level C, Level D, or Senior. Responsibilities: conducts research and analyzes issues in juvenile, criminal and civil cases. Minimum qualifications: active CA bar membership and 2 years of post-bar experience. Experience in criminal and/or civil appellate practice is desirable. Candidates should possess superior research/writing skills and the ability to present statements of fact, law, and argument clearly and logically. Please see the job announcement for specific levels and salary ranges.
For information and an application call 415-865- 7369 or visit: http://www.courts.ca.gov/careers
To ensure earliest consideration, please apply by October 11, 2021 ; however, the position will remain open until filled.

The First District Court of Appeal is an
Equal Opportunity Employer.
Asst. Federal Defender


1yr. temp Fresno criminal law ofc. Sal. DOE. Submit cover letter, resume, 3 refs., AO78 form, writing sample, Federal Defender,

Cae_hr@fd.org Open until filled,
first consideration 9/20/21, EOE
Asst. Federal Defender


FT perm Fresno criminal law office. Salary DOE. Submit cover letter, resume, 3 refs., AO78 form, writing sample, Federal Defender,

Cae_hr@fd.org Open until filled,
first consideration 9/20/21, EOE.
ATTORNEY


Busy business litigation firm is looking for a full time California licensed associate with a minimum of ten years of experience. Position will start remotely but must be able to attend courts in person. Please forward resume and cover letter to
ATTORNEY


AV-rated Insurance Defense firm with offices throughout the Western United States seeks senior litigator with minimum 5 years' experience handling Construction Defect Litigation and/or Casualty/PI with exceptional career opportunities for its San Francisco office. Currently located in the Financial District of San Francisco, but working remotely. This is a key position working directly with senior partners on complex lit cases. Must be able to take a file and handle it from inception through trial. Trial experience is a plus, but not necessary. Required are exceptional case handling skills, working directly with high profile clients, taking and defending expert depositions, managing legal staff and preparing legal analysis. Currently interviewing. Please submit letter and resume with references. Benefits include, but are not limited to: medical, dental, life, LTD, FSP, FSA, Aflac, 401k with match, bi-annual bonus, travel stipend, CLE, sign-on bonus.

classifieds@dailyjournal.com - job # 8203
LITIGATION ATTORNEY


Well established maritime firm in Long Beach seeks litigation attorney w/ 2-5 years experience. LHWCA experience a plus but not required. Challenging practice in a small firm environment.

Please e-mail resume to Michele Antonaras at michelea@fdw-law.com
BEL AIR


Exquisite shared amenities, furnished offices. FREE PARKING, FREE USE OF 2 CONFERENCE ROOMS. FREE USE OF TELEPHONE EQUIPMENT (All bells and whistles). Two kitchens. FREE premium coffee, tea, soft drink, etc. Outstanding contemporary art collection. Full-time receptionist.
180 feet to 405 freeway access. Five minutes to San Fernando Valley: 20 minutes to downtown court houses.

815 Moraga Dr.
Moraga Drive and 405 freeway
One block north of Sunset Boulevard
Across 405 freeway from Getty Center
Call Chuck 310-498-2714
ATTORNEY


DTLA public agency firm is seeking a mid-level (5-8 yr.) litigation attorney with public agency litigation experience to join our firm. Please email resume, writing sample, and salary req. to
MUNICIPAL ATTORNEY


DTLA public agency firm seeks seasoned Municipal Attorney w/7-10+ yrs exp drafting ENA's, DA's & knowledgeable in CEQA. Exp. in housing & mixed use projects & knowledge in transit overlay districts & cannabis regulation preferred.

Please email resume, writing sample, & salary req. to hresources@omlolaw.com
Commercial Litigation Attorney
Full Time Associate


Gordon Rees Scully Mansukhani, a national law firm with offices in all 50 States, is seeking candidates for its Commercial Litigation practice group in the Orange County office. This position is for a full-time litigation associate. Successful candidates will have 3+ years of litigation experience and excellent writing skills.
Position offers:
• Full-time employment
• Partial remote work schedule
• Collaborative team environment
• Competitive compensation
• Medical, Dental, and Vision benefits
For consideration, please submit cover letter, resume and writing sample to OCRecruiting@grsm.com, with Commercial Litigation Associate in the subject line.
No Recruiters or telephone calls.
Gordon Rees Scully Mansukhani is an equal opportunity employer

https://www.grsm.com/careers/job-opportunities/orange-county/california/litigation-attorney-hourly-2-3-yrs

ATTORNEYS:
QUALITY LEGAL RESEARCH AT LOW HOURLY COST. Send us a pdf or word document of: brief; memorandum; motion or complaint and we will find even more authority in support of your case.

CA Research Attorney run. References.


Contact:

rbwla@earthlink.net (818) 986-0377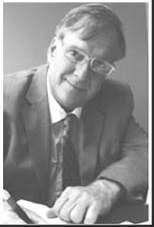 • IN-DEPTH RESEARCH
• COMPELLING ANALYSIS
• WINNING STYLE
Top-quality motions, appeals by attorney/former investigative reporter/published scholar.
Responsive briefs a speciality.

Deadlines welcome. Andrew Krastins, Esq.
MOBILE (562) 208-9679
OFFICE (562) 436-6320
Akrastins@krastinslaw.com
inquiry@krastinslaw.com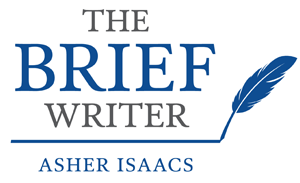 Asher D. Isaacs, Esq.
UCLA Law Review, Articles Editor
Ninth Circuit and U.S. District Court Clerkships
20+ Years of Experience
www.TheBriefWriter.com
asher@thebriefwriter.com * (310) 346-4216