---
CLASSIFIED ADS
General Municipal/Public Law Associate


Burke, Williams & Sorensen, LLP is seeking a skilled and motivated attorney for its Riverside office with between 2-8 years of experience in representing public entities, including attendance at public meetings, drafting ordinances and resolutions, performing legal research, reviewing and drafting contracts, and providing advice regarding conflicts of interest, the Brown Act, and Public Records Act. Familiarity with public land use, environmental, and economic development matters is preferred. Experience attending planning commission and similar meetings or familiarity with special districts is a plus. Qualified applicants, please email cover letter, resume, writing sample & law school transcript to
ATTORNEY POSITION
SANTA MONICA
CITY ATTORNEY'S OFFICE


The Santa Monica City Attorney's Office is recruiting for a Deputy City Attorney in its Civil Liability Division; must have 5 years civil litigation experience; excellent salary and benefits. For more information, please see:
Associate Attorney


Municipal Code Enforcement - Riverside, Orange County, or Los Angeles Burke is seeking an associate attorney with 4+ years' experience in code enforcement and general municipal law to handle advisory, administrative, and in particular, civil and criminal code enforcement issues. Experience attending board and commission meetings preferred. Must have excellent legal research, writing, and communication skills. Qualified applicants, please email cover letter, resume, writing sample, and law school transcript to avanwye@bwslaw.com EOE
Legal Writer/Case Briefer


Write short case briefs of appellate and trial court outcomes for the Daily Journal, California's largest legal news outlet.
Our subscribers depend on these summaries to stay up-to-date on the latest developments in state and federal case law.
You'll be reading and briefing a wide range of rulings, across a diverse array of subject matters.
Applicants should have completed their law degree and have an interest in writing. Journalism background is a plus but not required.
The Daily Journal publishes Monday to Friday, and legal writers can expect a regular, 40-hour workweek. Positions are available in Los Angeles on-site.

Please submit an up-to-date resume to
Silva Demirjian, Rulings Editor, at
silva_demirjian@dailyjournal.com
LITIGATION ATTORNEYS


3+ years exp for national law firm's Century City law & motion practice. Entertainment, IP, Copyright law & clerkship exp a plus. Competitive $.

Email resume/writing sample to:
classifieds@dailyjournal.com - job # 7993
Senior Deputy City Attorney


The Sacramento City Attorney's Office is recruiting for a Senior Deputy City Attorney for the Litigation Division. The ideal candidate is an experienced litigator with at least four years' experience who is capable of independently handling a robust employment litigation caseload, so experience in that area is strongly preferred. Annual salary: $ 135,507.22- $177,797.21 DOE plus xlnt benefits. Apply online by June 25, 2021: http://www.cityofsacramento.org/HR/Career-Opportunities
Associate Attorney


Santa Barbara law firm seeks an associate attorney with 3-7 years' experience with litigation. Medical malpractice experience preferred. Some remote work possible.

Email resume to hspackman@crslawfirm.com
ATTORNEY


DTLA public agency firm is seeking a mid-level (5-8 yr.) litigation attorney with public agency litigation experience to join our firm. Please email resume, writing sample, and salary req. to

classifieds@dailyjournal.com - job # 7987
Office Space For Lease


Street level, on famous Melrose between LaBrea and Fairfax. 2 parking spaces with direct entrance to the office. Approximate 1200 sq ft.
Contact Marilynn for more info. 818 989-2430 or email MarilynnJBradbury@gmail.com
LEGAL SECRETARY


The Office of the General Counsel of the Los Angeles Unified School District is recruiting for a Legal Secretary. Salary is $23.95-$29.84/hour with excellent benefits.

Apply today at http://www.LAUSDjobs.org
Plaintiff PI Attorney


L.A. Personal Injury & Longshore Act firm looking for aggressive attorney, 0-5 years experience, with excellent research, writing & oral argument skills.
Firm actively practices in L.A., S.D. & Honolulu.

Email resume CV explaining your interest in representing plaintiffs to maritime@earthlink.net
OC INSURANCE COVERAGE
ATTORNEY


Smith Smith & Feeley LLP seeks attorney with 3-5 years' experience in insurance coverage and related litigation. Must have excellent research and writing skills. We offer an excellent salary and benefit package, a casual work environment, and an opportunity for advancement. Email resume & writing sample to psmith@insurlaw.com
Associate Attorney


Small Personal Injury (PI) firm desires attorney
for associate position. May lead to future ownership! (Senior Attorney is a few years from retirement) Prefer 5 years of experience, but will interview others with passion for the profession. Salary is negotiable, Percentage bonuses, Gas card after probation. Must be able to work with church associations. Position available by
June 1, 2021. Please send resume to

Cal/OSHA Attorney


Help make a positive difference in the lives of California workers. Cal/OSHA's Legal Unit seeks Attorneys for administrative litigation / public-agency practice to improve safety & health in California workplaces. The work is varied, interesting, and fast paced. Great benefits, including telework.
PLAINTIFF PI ATTORNEY


Remote work available, San Luis Obispo law firm seeking full or part-time attorney. Handling plaintiff personal injury, discovery and zoom appearances. Good pay/bonus & benefits.

Email info@mckiernanlaw.com
CONTRACT ATTORNEY


Experienced 28-year attorney. Law & motion, writs & appeals, research & writing: Motions, briefs, petitions, pleadings, discovery, trial preparation, probate, transactional. State/Federal.

(714) 465-9500; srbs2law@aol.com

Recent attorney testimonial: "All lawyers get into a time pinch … especially with research. Luckily I found the Overflow Legal Research Company. What a lifesaver!"
Send us a pdf or word document of: brief; memorandum; motion or complaint
We will find more authority for your case.
(CA attorney owned.)
rbwla@earthlink.net (818) 986-0377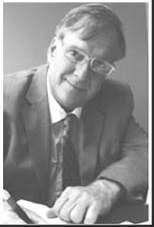 • IN-DEPTH RESEARCH
• COMPELLING ANALYSIS
• WINNING STYLE
Top-quality motions, appeals by attorney/former investigative reporter/published scholar.
Responsive briefs a speciality.

Deadlines welcome. Andrew Krastins, Esq.
MOBILE (562) 208-9679
OFFICE (562) 436-6320
Akrastins@krastinslaw.com
inquiry@krastinslaw.com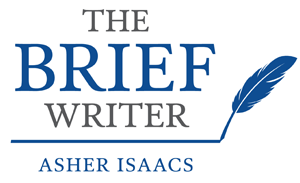 Asher D. Isaacs, Esq.
UCLA Law Review, Articles Editor
Ninth Circuit and U.S. District Court Clerkships
20+ Years of Experience
www.TheBriefWriter.com
asher@thebriefwriter.com * (310) 346-4216